JOHN RUFFOLO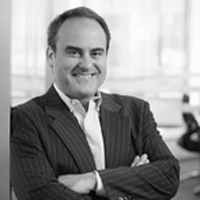 President & CEO, OMERS Ventures.
Executive Managing Director, OMERS Strategic Investments.
Toronto, ON
John Ruffolo is a member of the Lighthouse Equity Partners Advisory Board and is the CEO of OMERS Ventures, the venture arm of OMERS. OMERS Ventures invests in companies in the Technology, Media, and Telecommunications sectors. John is also the Executive Managing Director of OMERS Strategic Investments, the innovation-investing arm of OMERS.
John has led major, transformative growth financings for several of British Columbia's most notable and fastest growing technology businesses such as Hootsuite, BuildDirect, and Vision Critical. He is a current board member of Hootsuite. John is also Chairman of OMERS Energy, is the Vice Chair of the David Suzuki Foundation, and is a board member of Canadians for Clean Prosperity.
Prior to joining OMERS Ventures, John was a Partner at Deloitte, as well as Global Thought Leader, Global Tax Leader, and the Canadian Industry Leader for Deloitte's Technology, Media and Telecommunications (TMT) practice. He was also a member of the firm's Tax and TMT Global Leadership teams and a member of Deloitte's Board of Directors.
John has worked closely with a number of North America's leading venture capital and private equity firms and has advised many of the companies in which they invest. He has over two decades of experience advising public and private companies around the world and been recognized as one of Canada's leading clean-tech advisors.
John has served on the boards of numerous growth stage technology companies. Active in industry and community, he also served for many years on the board and Executive Committee the Canadian Venture Capital and Private Equity Association (CVCA) and as Chair of the CVCA Government Relations Committee. John is a director of Communitech and Vice Chair of the Council of Canadian Innovators. In 2014, Canadian Business Magazine recognized John as Canada's most influential business executive in its annual analysis of the 50 most influential people in Canadian business.