GREGORY SMITH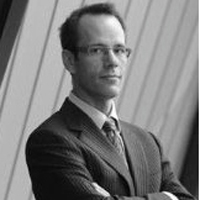 CEO, InstarAGF Asset Mgmt
Past Chair, Canadian Venture Capital & Private Equity Association
Toronto, ON
Greg Smith is a member of the Lighthouse Equity Partners Advisory Board and is the founder and CEO of InstarAGF Asset Management. InstarAGF invests in mid-market opportunities in alternative asset categories such as infrastructure, private equity, venture and mezzanine capital. Greg has more than 25 years' experience in investment, operations, acquisition, and financing of public and private infrastructure, real estate, power, and utility businesses. As one of Canada's leading PE infrastructure investors, Greg has worked extensively on public-private partnerships with numerous governments, including the government of British Columbia.
Prior to founding InstarAGF, Greg was Managing Partner and head of Brookfield Financial Global Infrastructure Advisory Group; during Greg's tenure, Brookfield Financial expanded to over 100 professionals in eight countries and became a leading developer in North American Public-Private Partnerships. Greg was also the President of Macquarie Capital Funds Canada where he was responsible for the establishment, growth and operations of Macquarie's private and public funds businesses in Canada along with the active management of Macquarie's Canadian assets owned by off-shore funds. Greg also served as CEO of Macquarie Power & Infrastructure Income Fund and as a Director and Chief Executive Officer of Macquarie Essential Assets Partnership. Prior to Macquarie, Greg was Managing Director and Co-Head of RBC Capital Partners' Mezzanine Fund and a Managing Director at Deloitte & Touche Corporate Finance in Western Canada, where he was born and raised.
Greg is currently Vice President and immediate past-Chair of the Canadian Venture Capital & Private Equity Association (CVCA) and has led numerous CVCA committees, including Government Relations. He has served on the Boards of numerous private and public companies and is a Chartered Accountant and Chartered Business Valuator.