KEITH SPENCER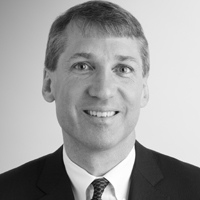 Partner and Chair, British Columbia Technology & Venture Capital Practice Group, 
Fasken Martineau DuMoulin LLP.
Vancouver, BC
Keith Spencer is a member of Lighthouse Equity Partners' Advisory Board and leads the Technology, Securities, and Venture Capital Practice Group at the law firm of Fasken Martineau in Vancouver. Keith's clients range from start-up companies to industry-leading large private technology companies. Keith was previously in-house counsel to the Wireless Data Group of Motorola and to·D-Wave Systems, the world's leading quantum computing company, both based in Vancouver.
Keith has been a director or advisor for a significant number of high-growth BC-based technology companies including BuildDirect, Layer 7 Technologies (acquired by UIK), Dyaptive Systems (acquired by JDSU), Elastic Path Software, Inetco Systems, dPoint Technologies, TalentClick, Envisio Solutions, and Genologics Life Sciences Software (acquired by Illumina). He has represented many of BC's most successful technology companies and/or their venture capital investors through multiple rounds of funding, periods of exceptional commercial growth, and acted for management and shareholders in many of BC's highest profile technology M&A transactions.
Keith's involvement and commitment to industry and community are extensive; he has been active on the boards of the BC Technology Industries Association, Vancouver Enterprise Forum, TiE, Science World, and the BC Science Fair Foundation.
Keith has lectured in the areas of technology and intellectual property law at UBC Faculty of Law and is a sought-after expert speaker on IP, venture capital funding, and high-growth commercialization issues facing technology companies. He is the author of numerous articles in the areas of technology, outsourcing, e-commerce and intellectual property law. Keith's expertise and industry leadership have earned him recognition and honours such as Best Lawyers in Canada for Technology Law (2012-2016), Best Lawyers in Canada for Information Technology Law (2009-2016), and Vancouver Technology Law Lawyer of the Year (2015).